ONLINE BOOKING ALLOWS YOU TO :
– Save time; contracts can be done directly on our website 
– Make sure the unit is available for your arrival date
– Receive your access code and contract via email
– Get online discount
HOW TO PROCEED?
Check on our self storage online rental website HERE
1. CHOOSE YOUR LOCATION
Each storage facility has different unit sizes at different prices.
If you need bigger unit sizes prefer the Vernier /Meyrin facility.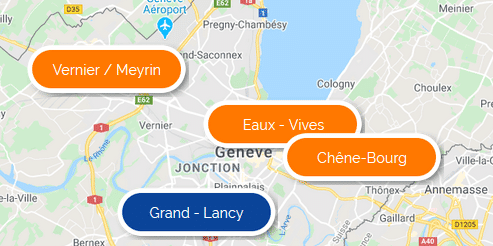 3. CHOOSE THE UNIT SIZE
You can estimate the size that will fit all your belongings with the help of the different pictures. Click on the picture describing the right space and volume for your need.
The unit height (2.7m) allows you to store your belongings on top of each other, up to the ceiling. It saves space. Our clients tend to overestimate their need. For example, a 100sqm apartment fits in a 10sqm unit. A 50sqm apartment fits in a 5sqm, etc…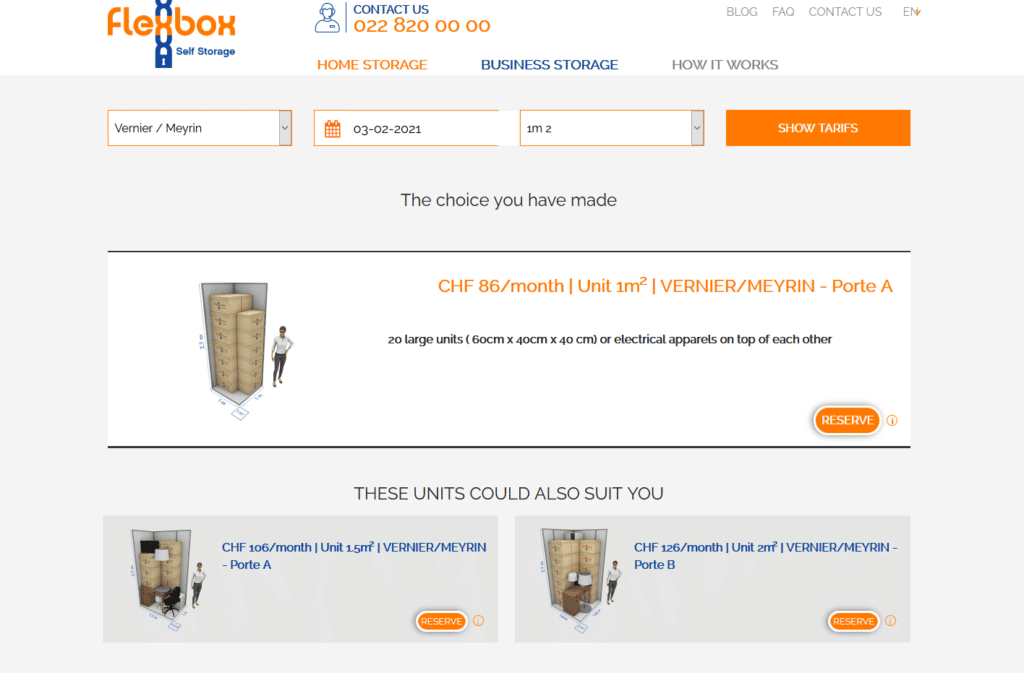 4. FILL IN THE FORM WITH YOUR NAME, EMAIL, PHONE NUMBER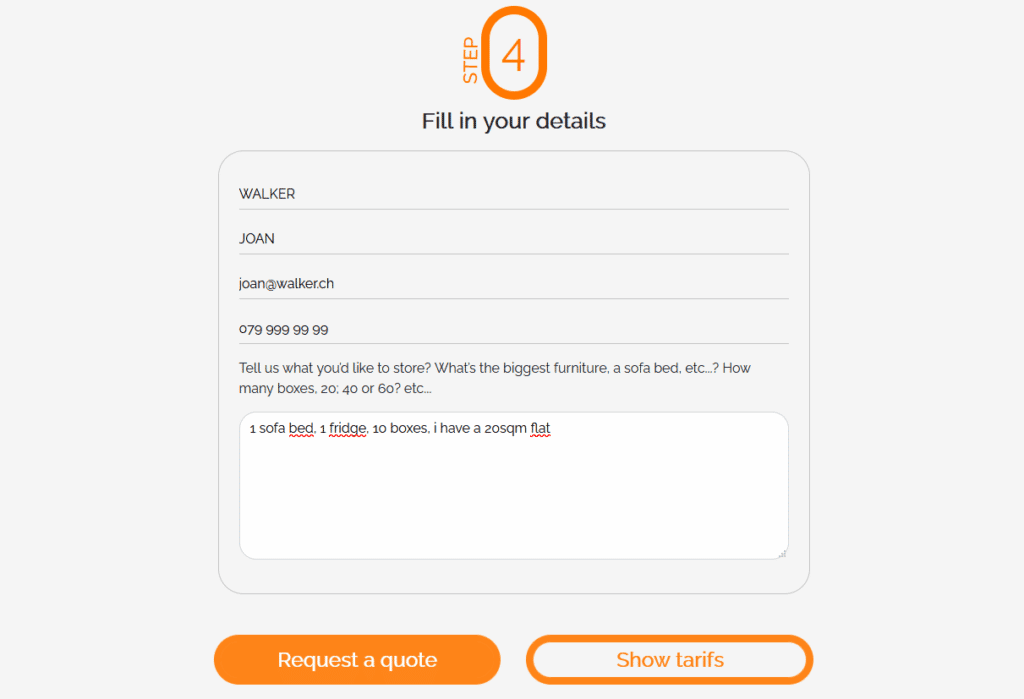 5. CLICK ON SHOW TARIFS
You will see the available units and prices in the selected warehouse. Also, you will be able to see other similar units to your initial choice in other Flexbox facilities.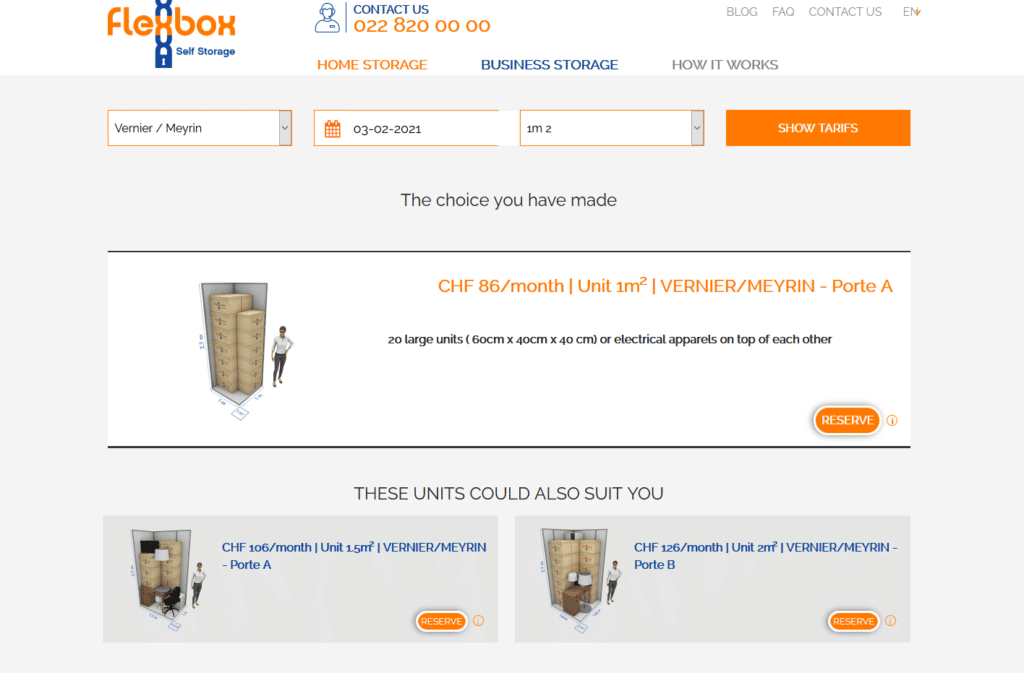 SELECT THE UNIT YOU WANT BY CLICKING ON RESERVE
THEN FILL IN THE REST OF THE FORM
SELECT THE RIGHT DISCOUNT
DISCOUNTS APPLY ACCORDING TO FREQUENCY OF PAYMENT
2% discount for a monthly payment
3% discount if you pay 3 months in advance
6% discount if you pay 6 months in advance
9% discount if you pay 9 months in advance
12% discount if you pay 12 months in advance

VALIDATE THE CONTRACT BY TICKING THE BOX & DOWNLOAD YOUR ID

After paying, you will receive the moving instructions by email and your access code right away!
Once you get the booking instructions by email, you can still modify your contract or booking (change unit size, change the date, or change the payment frequency, etc…) by phone at 022 820 00 00 or by email at info@flexbox.ch
AH Feb 2021