As a responsible corporate citizen, Flexbox continually seeks to improve its practices to protect the environment and providing its clients eco-friendly high quality storage facilities. 
NO FOSSIL FUEL
As a matter of fact, no fossil fuel to run and operate Flexbox facility. 
On top of it, Flexbox consumes around 30% clean, renewable energy
SOLAR PANELS
With its 380 solar panels on the roof, Flexbox and its executive team selected and created environmental friendly buildings to align its activities to its values. 
The energy produced is then used by the 8000sqm Vernier facility and the rest is sold to SIG the local utility company. 
Flexbox owns the biggest  storage facility in Switzerland.
Not only does it produce its own energy, Flexbox has also set up other practices to lower its carbon footprint emission : 
LED LIGHTING
The facilities are equipped with LED lighting as it has a long-life expectancy and a low CO2 emission. In addition, they do not contain any mercury of lead making them easy to recycle.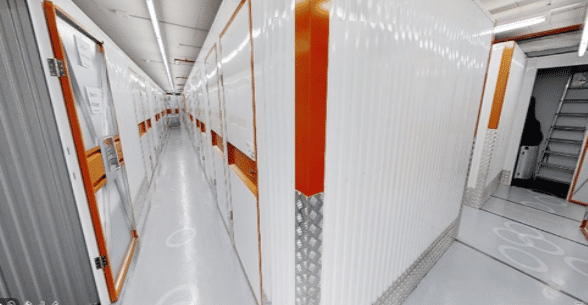 MOVEMENT SENSORS 
In our storage facility, movement sensors are associated to each light to save on energy. 
NO risk to forget to turn off the lights anymore with this simple system !
ONLINE BOOKING AND CONTRACT TOOL TO PAPERLESS CONTRACT
Flexbox has developed eco-friendly and efficient practices to ease the moving process for its clients.  
The executive team promotes a paperless contract process : with online contracts and signature, customers no longer need to come physically to the reception to make a contract. Invoices are sent monthly through emails to save paper. 
VIRTUAL TOURS
The Flexbox team mainly uses the virtual tour. On site, the digital tablet facilitates the physical visit and allows contracts to be made on site without paper. Our new tools reduce our trips between warehouses, there is less traffic and less pollution.
Virtual tour of Vernier A constructed in 2012
Virtual tour of Vernier B constructed in 2019
Flexbox constantly innovates to further align its clients' need with its wish to become a better responsible corporate citizen